I've been a nomad my whole life.  Before I turned 1, my family moved over 1200 miles from Summit, New Jersey to Yazoo City, Mississippi.  I lived in Yazoo City until 2001, when I moved to Como, MS, in the hill country bordering the legendary Mississippi Delta.  I grew up listening to classic rock like Pink Floyd and Led Zeppelin, but became obsessed with the blues when I found out that the British bands I'd come to love were originally inspired by the roots music that came right out of my backyard.  I immersed myself in greats such as Robert Johnson, Muddy Waters, Howlin Wolf, Son House, B.B. King, Sonny Boy Williamson and many more.  Como itself is very small, with a population of only about 1300, but giants like Othar Turner, 'Mississippi' Fred McDowell, and Jessie Mae Hemphill called it home.  Just down the road was the old stomping grounds of R.L. Burnside and Junior Kimbrough: the two premier practitioners of a different kind of blues.  Burnside and Kimbrough played "hill country blues," commonly referred to as 'dancin blues,' and the first band I was ever in played many of their standards at talent shows and house parties across north Mississippi.  
Let me backtrack for a second, because the story of how I picked up the guitar is a funny one.  Just before the summer of 2004, when I was 15, my dad busted me selling a nickelbag of weed to one of my classmates.  He grounded me for the summer, and took away my tickets to an upcoming Aerosmith/Cheap Trick concert.  My older brother had tried in vain to pick up the guitar the previous year, so there was an Oscar Schmidt acoustic collecting dust in the corner of our bedroom.  Well, I spent the first week of that summer playing video games, and I realized I was going to have to find something else to pass the time.  Video games just didn't do it for me.  So I pulled out that acoustic and put in an instructional VHS tape of Peter Vogl teaching the open chords and a blues shuffle.  That was how I spent the rest of that summer.  It occurred to me that another motivation for learning the guitar was to catch the attention of a girl I liked at school, but by the time school started back up, I was infinitely more interested in playing music than chasing any of the girls at my little school. 
My childhood was tough, partly because I was an asshole, and partly because my father didn't know how to respond to my being an asshole.  The guitar became my safe place.  I didn't know why, but all I knew was that when I was playing guitar, I didn't care about anything else.  That created a bond with my instrument that has lasted almost 20 years by the time I'm writing this in 2022.  
Well, like I said, I was an asshole growing up.  I think it was because there wasn't much to do around Como, and I was restless.  By 17, I'd been kicked out of high school for the third time, so I got my GED and joined the Navy.  I was contracted as a Corpsman, or medic.  I spent two years in Pensacola, FL at the Naval Hospital there, and played in some of the bars around Pensacola with an anesthesiologist who had regular gigs.  In 2009, I received orders to 2nd Marine Division in Camp Lejeune, NC, and in early 2010, I deployed to Helmand Province, Afghanistan with 1st Battalion, 2nd Marines.  I was assigned to Bravo Company, Weapons Platoon, and we spent the next seven months patrolling and fighting the Taliban through the summer months.  One of my machine gunners had had an acoustic guitar mailed to him, and I would often borrow it from him to play and sing for my Marines.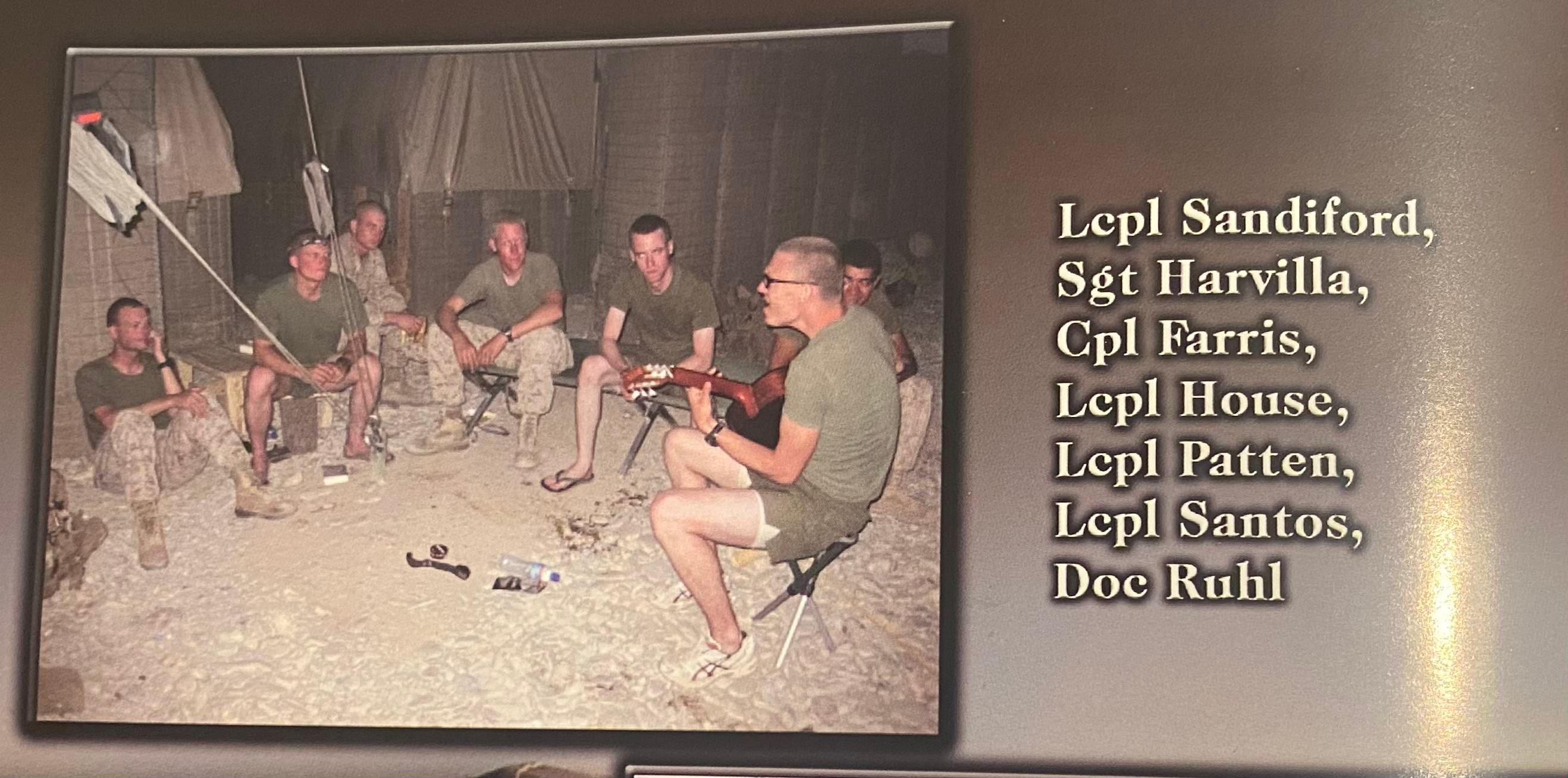 I separated from the military in 2012, and moved to Washington, DC for the next few years with the goal of going to school and furthering my medical career.  But I soon figured out that my medical days were over, and in 2015 I moved to Santa Barbara, CA to attend commercial dive school.  Most people know commercial divers as 'underwater welders,' and I'd finally found a community where I could commit myself and make some good money.  I worked there as a harbor diver, spending my nights playing music in any bar that would have me.  At this time, I was playing under the name Rusty Cotton, playing country and singer/songwriter tunes.  It was around this time that I started listening to Guy Clark, Jerry Jeff Walker, and Townes Van Zandt, and this was when I started writing songs that I actually liked and hung onto.  I wrote songs like "Highway 51" and "Nothing Makes Me Drink (As Much As Love)" in a house on Cheltenham Road up in Mission Canyon on the edge of Santa Barbara.
Early 2017 I moved to Morgan City, LA to work offshore in the oil fields. I'd spend weeks to months offshore, and when I'd come back into town, my coworkers and I would spend almost all our time and money in the few bars and strip clubs around Morgan City.  None of the bars would pay me to play, but I figured out that if it was a slow night, nobody minded if I set up in the corner and played for tips and drinks.  While I was living in Louisiana, I wrote "Feel Free," and "Road Song,' and during an especially harsh hitch offshore, I wrote "Hell." After I'd been working offshore long enough to get comfortable, I started taking my guitar out on the boat.  When the work was slow, many of the other divers and even a few supervisors would hang around listening to me play popular tunes like Robert Earl Keen's "Corpus Christi Bay."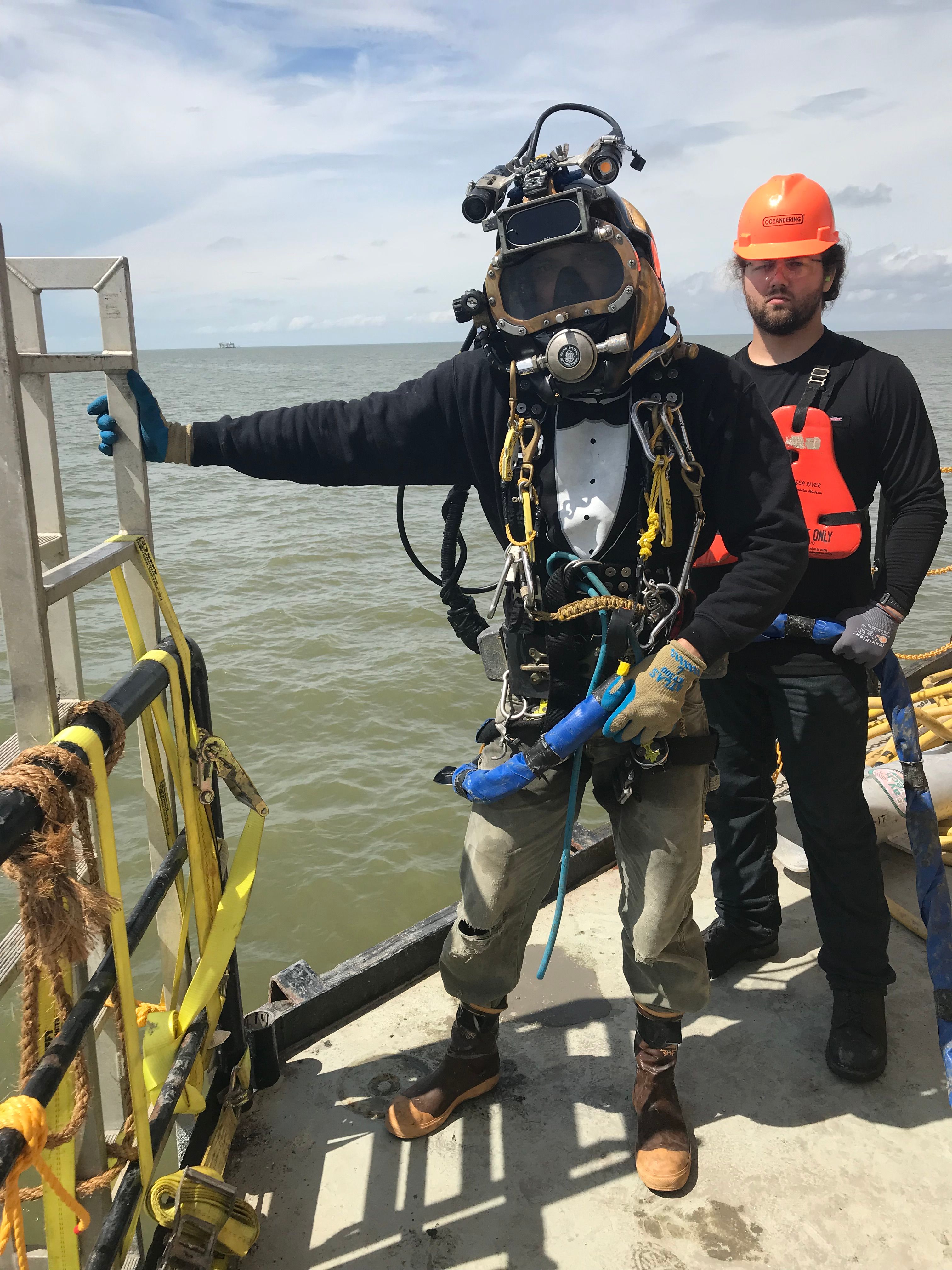 Diving work took me all over the country.  In 2020, I was living out of my Chevy Express van and working in Florida when I reached out to one of my favorite contemporary artists and songwriters, Robert Ellis, to ask him to look over some of my songs and critique my writing. I was elated to hear that he liked what I sent him, so I asked him to produce my first full album.  He accepted, and after one last dive job in southern California, I drove to Fort Worth, Texas in November of 2020.  We spent roughly a month in the studio, and by the time the sessions were done, I was feeling like Fort Worth was the place I needed to be.  Local musicians such as Robert, Sam Anderson of Quaker City Night Hawks, and local promoter Alan Brown gladly welcomed me into the local scene.  I was pleasantly surprised to find the local musicians were not only extremely talented, but also incredibly accommodating and supportive.  So that's where it ends for now.  I love the Fort Worth music scene, as it radiates a spirit of community instead of the typical dog-eat-dog feeling so often seen in places like Austin or Nashville.  I look forward to calling Fort Worth home for a long time!  
If you made it this far, thanks for reading.  It has been an incredible ride, and I hope that in the future I have the opportunity to help, encourage, and maybe even inspire as many people as I can.  It's quite possible that I spend the rest of my life working odd jobs to support my musical endeavors, but at least at this point I know I don't have a choice.  I've got that nagging voice in the back of my head telling me that I have to make music, and at this point I'm just too tired of fighting it.